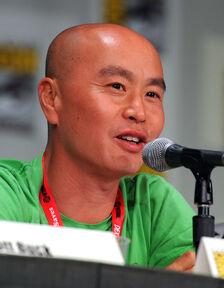 Charles S. "Charlie" Lee (born December 30, 1971), know professionally as C.S. Lee, is a Korean American film and television actor, know for starring in several films and television shows, including The Stepford Wives, The Unborn, The Sorpranos, Chuck and Monk.
C.S. Lee is also notable for his role as forensic investigator Vince Masuka in Showtime's television series Dexter.
Ad blocker interference detected!
Wikia is a free-to-use site that makes money from advertising. We have a modified experience for viewers using ad blockers

Wikia is not accessible if you've made further modifications. Remove the custom ad blocker rule(s) and the page will load as expected.