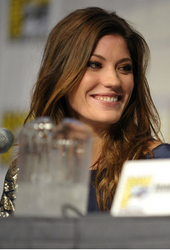 Jennifer Carpenter (born December 7, 1979) is an American actress. Carpenter has starred in several films and television shows, including The Exorcism of Emily Rose and Quarantine.
Jennifer Carpenter is also know for her portrayal of Debra Morgan in Showtime's Dexter, for which she won a Saturn Award in 2009.
Ad blocker interference detected!
Wikia is a free-to-use site that makes money from advertising. We have a modified experience for viewers using ad blockers

Wikia is not accessible if you've made further modifications. Remove the custom ad blocker rule(s) and the page will load as expected.